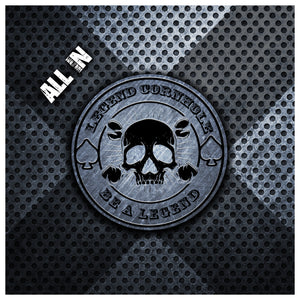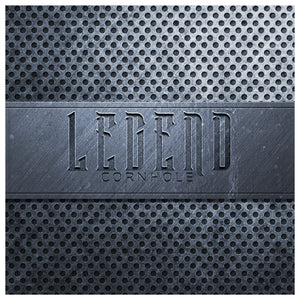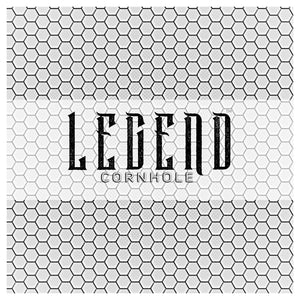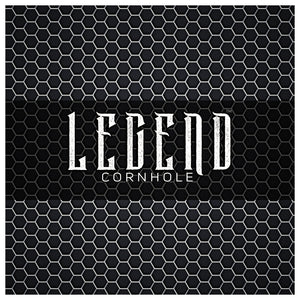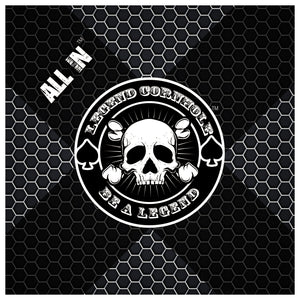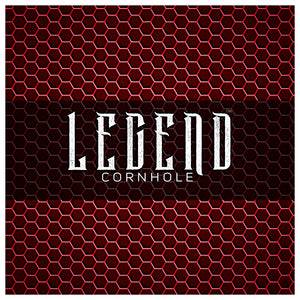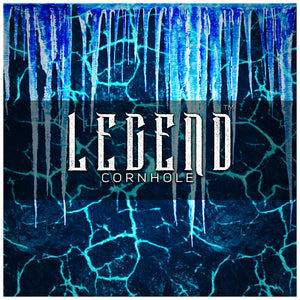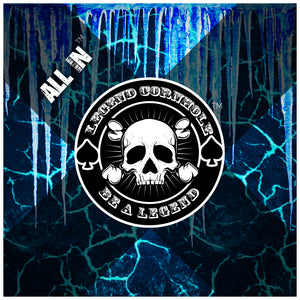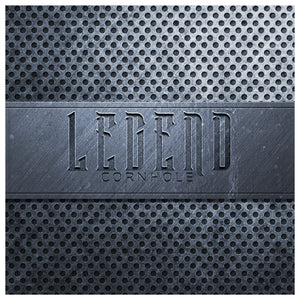 Legend™ "ALL IN™" Premium Cornhole Bag (set of 4) -(CC)
The Legend™ "All In™" bags do just that.  Go "All In".  They are made with our cotton-twill fabrics, a woven poly-based material. Made of textured spun polyester yarns with a closed weave, it is quite a solid fabric.  These bags have a fast-slick side and a medium fast side that can still stick a good block.  Every bag is template Double stitched with super strong upholstery thread with perfectly rounded corners, every bag individually weighed to within 1% of 15.95oz. These cornhole bags are filled with our proprietary resin fill for the perfect fill, feel and weight.
The slick side fabric weighing 8.1oz, with no elasticity in the warp and weft directions, there is a generous give on the bias. With a matte finish and a soft feel,  this side is the fast side with a speed rating of 8-9 and has nice controlled slide that slither's right into the hole.  They will slow down a bit once broken in.
The medium fast side is a slightly opaque fabric, whose textured spun poly-based yarns are woven into a tight solid twill surface. A plain weave is used for this fabric, and the outcome is a brushed face surface which provides a subtle grain to the fabric. This subtle grain is also known as a diamond twill.  This side of the bag is 8.55oz and has a great controlled slower slide with a speed rating of 6-7. This would be the side to throw your blockers, but you can still push this side easily.
These will be your go-to tournament bags especially if you're up against any fast loose bags.
**The Legend™  bags are double stitched with super strong upholstery thread and come with a 30 day warranty against seam breakage! **The Legend™ "ALL IN™" Bags are a high performance bag that has been designed to be used indoors on professional ACL Cornhole boards with rounded corners.  You are encourage to check all surfaces of the boards you are playing for anything that could snag the fibers of the bag. This is a high performance bag and is not recommended for outdoor play and on rough boards or surfaces.   We still warranty the bag for defects but not for damage due to play.**
**We do not recommend that you boil our bags to break them. This will damage the material we will not warranty any damaged from boiling the bags**